Gozo - the history's not only on land
Gozo - the history's not only on land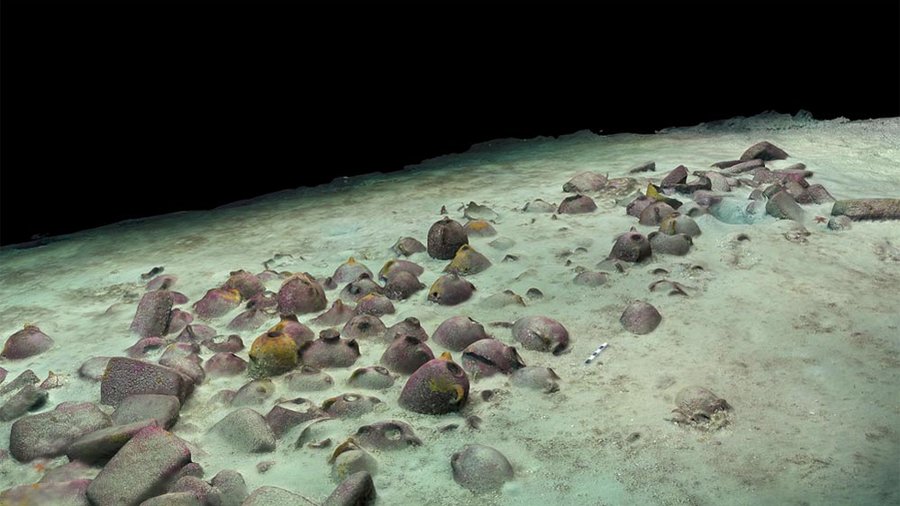 Archaeologists at a dive site off the cost of Gozo are exploring a 2,700 year-old vessel that could be the Central Mediterranean's oldest discovery.
Gozo isn't short of historical interest, but now its several thousand years' worth of history on land is set to be matched by an incredible discovery beneath the waves. Archaeologists working in waters to the west of Gozo have found the remains of an ancient Phoenician trading vessel. Although the ship was located almost a decade ago, it took time for initial surveys to confirm that the site was worth further exploration. That extra attention has now yielded huge amounts of extra information and artefacts, including large numbers of well-preserved amphorae and other containers – some of types never seen before. A TV Malta crew has been following some of the recovery work of the ship's artefacts, some of which were made on Gozo, and some which come from far further afield. As tvm.com reports, the find shows just how well-developed the Phoenicians' Mediterranean trade routes were. Professor Jean-Christophe Sourisseau from the University of Marseille believes the hull of the ship – and further finds – may be hidden beneath the sea bed. But for now, his team's focus in on retrieving and conserving the find, after which they will go on display at Gozo Museum. The vessel is far from the only fascinating dive site in Gozo.
Find our favourites here
. Are you a history buff? Discover thousands of years of archaeology on a Gozo holiday.
Book yours here
.
*photos courtesy of TVM