Dwejra still No. 1 for Diving
Dwejra still No. 1 for Diving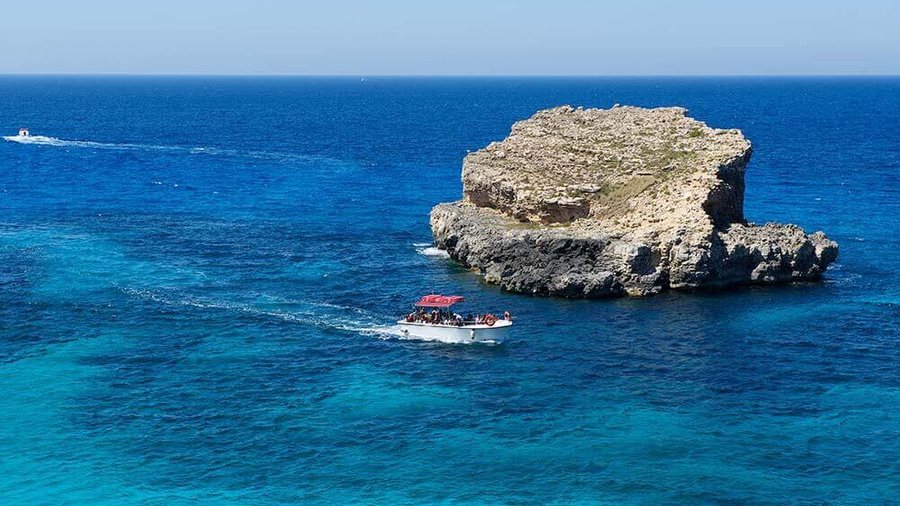 The Azure Window may have toppled beneath the waves, but that's only boosted the appeal of diving in Dwejra.
Phew. When the Azure Window finally gave in to nature and gravity last March, many feared the worst for tourism in the area. Not only was a staggeringly beautiful landmark lost, but a vibrant undersea world that held huge appeal for Gozo divers had just had several hundred tons of rock dumped on it. Could things ever recover? Happily, the answer is a resounding yes, as the chair of the Professional Diving Schools Association (PDSA) has told
Malta's Independent newspaper
that Dwejra remains the top destination for a Gozo diving holiday. The site "was and still is the number one shore dive site in Gozo... we can say it was the most popular and remained the most popular," Simon Sciberras said. Key to that retained popularity has been what has been left in the wake of the collapsed window. Simone Brinch Iverson, a PDSA representative, said that "the collapse of the window has made what was previously a pretty reef dive, into a spectacular dive with many swim throughs, crevices, and super rock formations turning it into a much more interesting dive."     
>
This is what we wrote the day the Azure Window collapsed…
. With more popular dive locations in the area, including the Inland Sea and the Blue Hole, the lure of diving in Gozo – and Dwejra in particular – looks set to continue, although Brinch Iverson urges a little restraint for the time being, cautioning divers against getting too close to the collapsed remnants of the Azure Window. "It will take a good storm or two to make sure the rocks are secure before divers should attempt to swim between the rocks," she says. What's more, the 're-sculpted' Dwejra dive has effectively created something close to virgin territory for Gozo divers. After all, if you're an experienced diver, it's not often you get to dive somewhere entirely new. Perhaps Paul Bugeja, CEO of the Malta Tourism Authority summed it up best when he said: "What we've lost on top we gained below". Want to explore it for yourself? Arrange your Gozo diving holiday – and your Gozo holiday villa or farmhouse – with us now. Just call
01430 626 061
.
photos courtesy of Viewing Malta
video courtesy of Joseph Caruana