Xmas Shopping, Gozo Style
Xmas Shopping, Gozo Style
The run up to Christmas sees a number of markets across the island. They're great places to find a locally made, refreshingly different Chri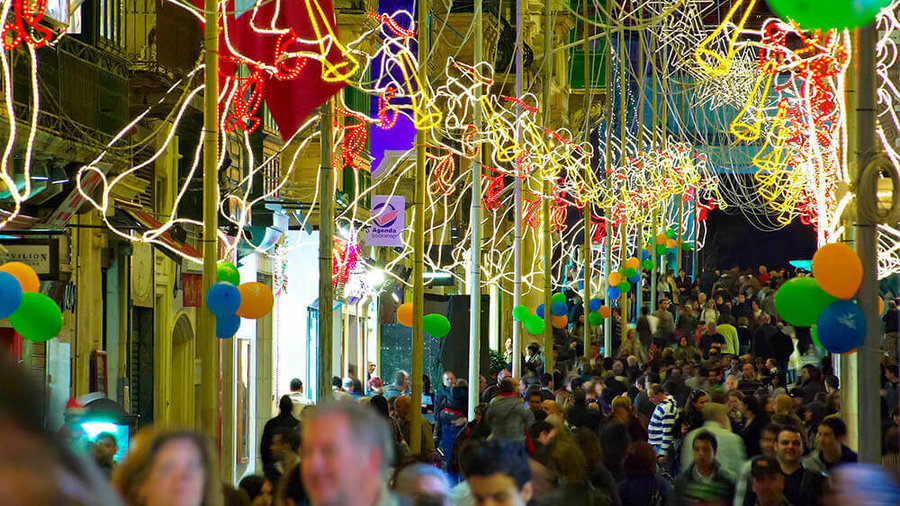 It doesn't have to be socks, smellies and VR headsets. For a more distinctive Christmas present, head to Gozo.
Nadur Xmas Market
There's a special Christmas Open Market in Nadur on 8th of December. Filling St Peter and St Paul Square (and spilling into the surrounding areas) it's a great place to source Christmas decorations, and the stalls there will also be selling food, clothing and household knickknacks. Be aware that this is an early morning to lunchtime event. Unlike Christmas markets in the UK, if you turn up in the evening for your glass of Gozitan mulled wine you'll find everyone's gone home!

Gozitano Christmas Village
Every year, the Gozitano Agricultural Village in Xewkija undergoes a December transformation. This year is no different, with a series of events running throughout the month in the run up to Christmas. The village is the centre of craft and tradition on the island, so it's the ideal spot to watch traditional Christmas sweet-making, listen to local choirs and bands, and enjoy the food stalls and illuminations. If you're enjoying a late family holiday on Gozo, Gozitano is also a good place to spot Father Christmas.
Book your Christmas Gozo holiday now
If you're looking for a different Christmas shopping experience this year – one that's rather more relaxed than tackling Bluewater, the Trafford Centre or Meadowhall, take a short break on Gozo. We've got some terrific last minute deals on Gozo villas and farmhouses. For the very best and very latest deals, call us on 01430 626 061.