Gozo Farmhouses
Gozo Farmhouses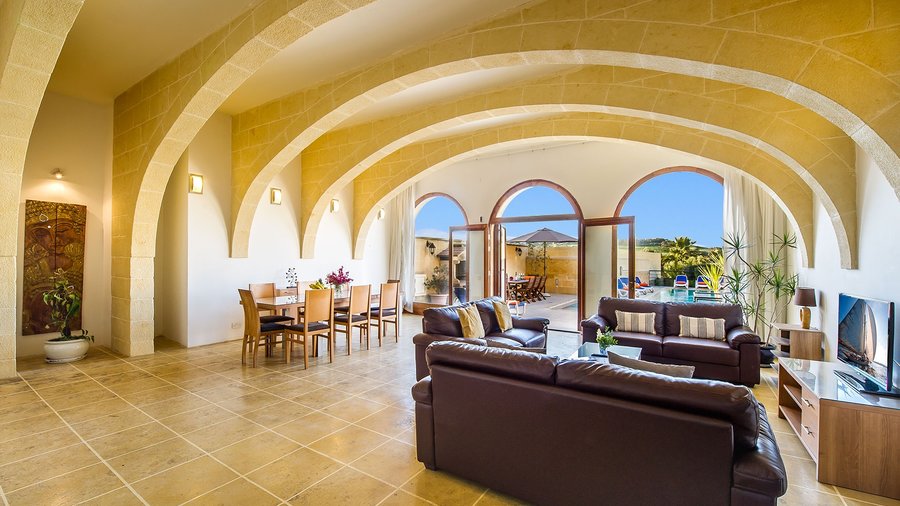 Why is a typical farmhouse on Gozo so unique? What's the story?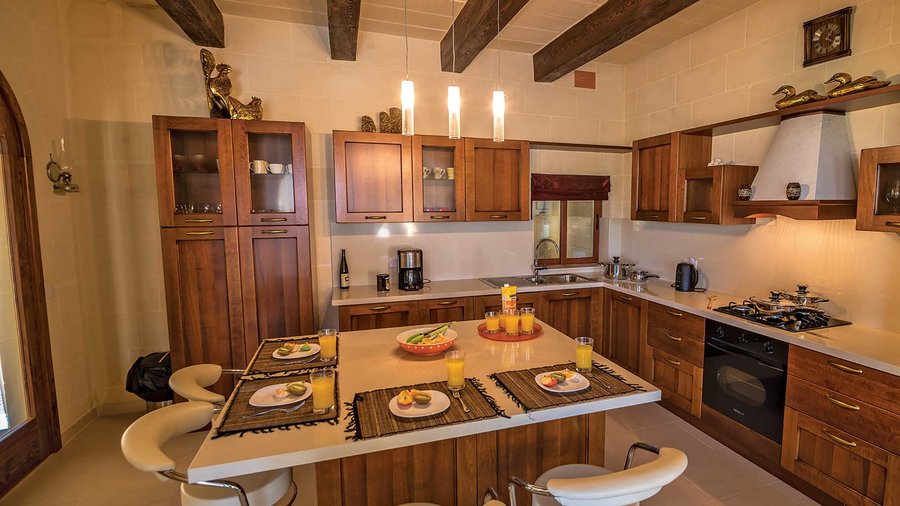 Why are Gozo holiday homes called 'farmhouses'?
I was recently asked "why do you describe most Gozo Villas as Farmhouses, why not a holiday villa?"
My answer to the guest was simple. It used to be a farm and a house in one.
So, what's the deal with a Gozo farmhouse? Should you expect a different experience than in a typical Gozo holiday villa? Surprisingly, the answer is 'yes'.
Gozo villas are beautiful and uniquely characteristic, as you can see in our trademarks of typical Gozo villas and farmhouses. But Gozo farmhouses are very different.
The history of Gozo farmhouses
The local farmhouses are a symbol of it the islands heritage – particularly, its farming history. The original farmhouse played a very different role than it does today.
Being familiar with so many farmhouses on Gozo, here is my take on their unique evolution.
Around 1600 the primitive farmhouse, called Razzett, began to take shape, but taking a different approach to the sister island, Malta. Gozo developed a sprawling pattern of farmhouses built on open ended streets, leading to the countryside. These offered less security and were less introverted than those on Malta. However, they have a more visual relationship with fields around the farmhouse settlement (village), you can see today.
The duel role of the original Razzett farmhouse
Housing and feeding of farm animals
These animals provided a source of income as well as feeding the farmers family. Typically, the ground floor would be used to shelter and feed animals such as sheep.
You can still see a farm presence in some of our holiday homes. On ground level, you may find limestone mangers in the wall - the trough for feeding the animals. Nowadays, the manger is restored and presented ornately to enhance the character of the local limestone arches across the ceiling and doors.
A reflection of farming activity can be found in one of our houses where the owner has retained the original ground floor mill. Now you will find 4 beds instead of animals! The stone mill adds a centrepiece of character in the bedroom. I can imagine a donkey pulling the mill around to make grain.
The farmers dwelling
Farmers and their families slept in the same building, enjoying the benefits of having animals on lower floors.
One story I was told explains the benefit of animals on the ground floor. In winter they would give off heat and warm the dwelling upstairs. We may need to give due credit to these animals as pioneers of the idea for underfloor heating.
In the same story, farmers used to bring their animals into the village square. And villagers would bring their own containers and milk the sheep themselves. I guess it's what we call self-service today but with pasteurisation taken for granted.
And now, centuries later?
Many of the original farmhouses have been restored to accommodate modern living and expectations. Many owners have preserved and enhanced original features, whilst combining these with contemporary furnishings and modified structures.
You may find floors to the bedrooms that can only be reached by an external stone staircase. Some are quirky with nooks and crannies.
If you stay in a Marriott or Hilton hotel anywhere in the world, you would anticipate every bedroom to be similar in size and shape. Not in your Gozitan holiday farmhouse. It's why so many enjoy the unique Gozo experience.
New Gozo Farmhouses
Nowadays, Gozo has built newer farmhouses that still emulate the original craftsmanship and materials with a more standardised approach.
You will also find newer villa type farmhouses that are contemporary and very stylish inside but still give recognition to the original farmhouse. Most have an outdoor pool and with today's expertise, some are farmhouses with heated indoor pools or Jacuzzi.
---
Experience sun, sea, sand, on an island of extraordinary history and tradition, very much alive today. Not more so, than in a farmhouse. For a unique holiday experience, book a stay in one of our Jules Gozo farmhouses.
We will help find the ideal holiday home to meet your individual needs.
Hope to see you soon, Jules 😊