Airbnb by Jules Gozo Holidays
Airbnb by Jules Gozo Holidays
How does Jules Gozo Holidays help find you the perfect Gozo Airbnb?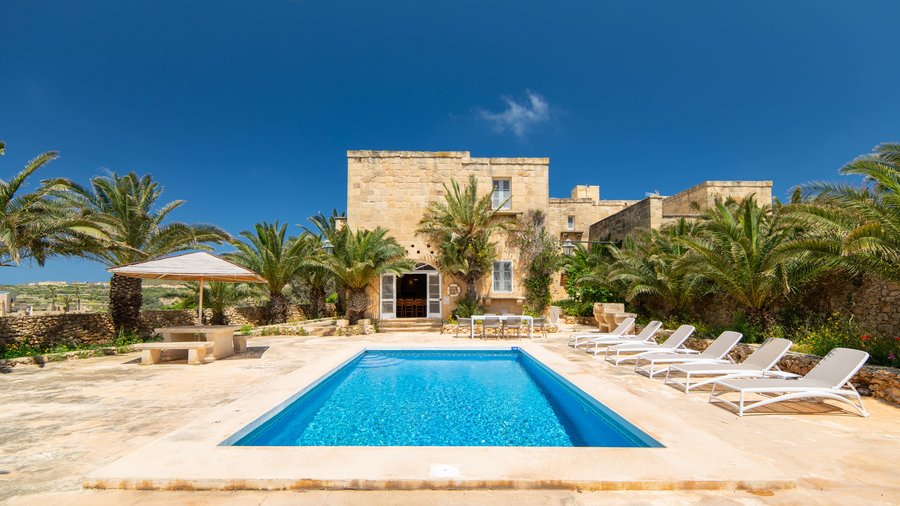 Jules Gozo Holidays is about finding and delivering the best Airbnb for everybody on the unique island of Gozo, whatever the occasion. To do this we have created a digital platform that offers the traveller a range of holiday homes to rent.

How do we approach the concept of Airbnb in today's world of advanced technology? What are the opportunities for today's traveller, in seeking a great holiday "home from home"?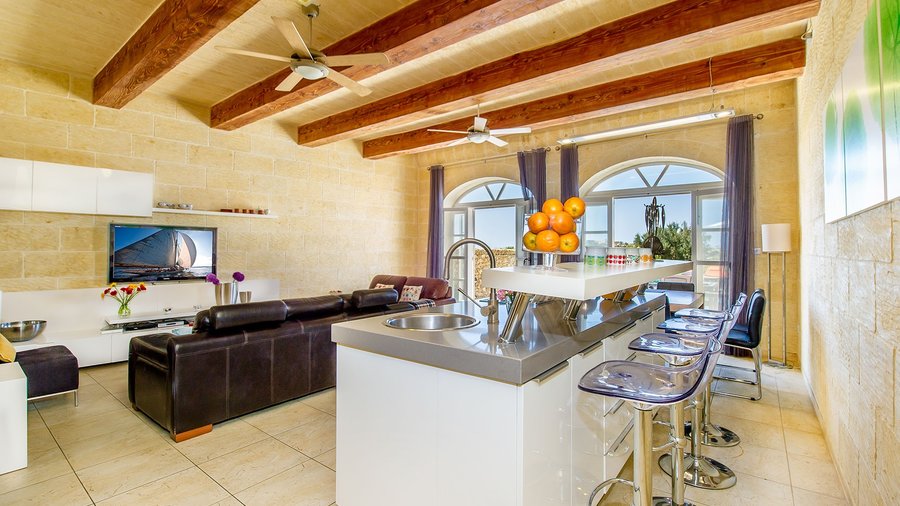 Airbnb holidays to Gozo, Malta
Airbnb began as a brand in 2009. But like Hoover and Google, it has now morphed to generic reference. Renting an Airbnb is for those looking for a holiday home experience, either sharing a home or renting an entire property.
Nowadays, travellers can select and book an urban or rural holiday home worldwide to enjoy a truly local experience.
Renting an Airbnb in Gozo is certainly a stunning location for a memorable experience.
The Airbnb in Gozo experience, by Jules Gozo Holidays
All our villas and farmhouses are rented exclusively as entire properties, so you'll have the full space to enjoy with your family, friends, or even during your wedding Gozo Weddings.
We started by handpicking the best Gozo Villa's and Farmhouse's by asking ourselves – "would we stay in this holiday home?
The home must be of a very high standard, and many have charming and unique characteristics which add to the whole Airbnb experience.
As well as newer villas, several original Gozo farmhouses have been carefully restored and enhanced to delight holidaymakers.
Today, contemporary furnishings are combined with modern facilities, whilst retaining traditional local limestone and timber beams to recreate charm and character.
Local Airbnb Owners
Many owners are proud of the heritage of their home and often eager to share its family history.
We work closely with our owners to ensure they continue to take the same pride in customer service that we promise our guests.
How to find your ideal Airbnb in Gozo
Check online, or we are just a phone-call or email away. Simply tell us what you are looking for and challenge us as a Gozo specialist.
We have a full range of Airbnb's of different sizes, with unique features (some with indoor, outdoor pools, some with jacuzzi), some in very picturesque locations with the benefit of extensive countryside views.

Booking your Airbnb with Jules Gozo Holidays
If you've found your perfect Gozo Villa without any help, you can book this effortlessly online. Job done. Booked and paid for securely. You will be sent a guest login area specifically for your booking/s.
If you want us to do the honours, just tell us and we'll process the booking once you are perfectly happy. Whatever suits you.
You may have challenging flight times and need and couple of extra nights in a hotel or a twin centre holiday. We can help.
Contact Jules Gozo
Whatever your Airbnb challenge, we have the experience and the resources to find the ideal self-catering home for you (even if it's not yet featured on the website, our network of hosts often helps find the answer!).
Whether you want to relax, be active or a combination of both, we can help make your holiday on Gozo a unique, fond and lasting memory.
To book a stay or get in touch. Just ask Jules