Gozo Villas, Travel latest
Gozo Villas, Travel latest
As Covid-19 continues to be a global pandemic, with a catastrophic impact on worldwide travel, here's our latest take on Gozo, Malta travel.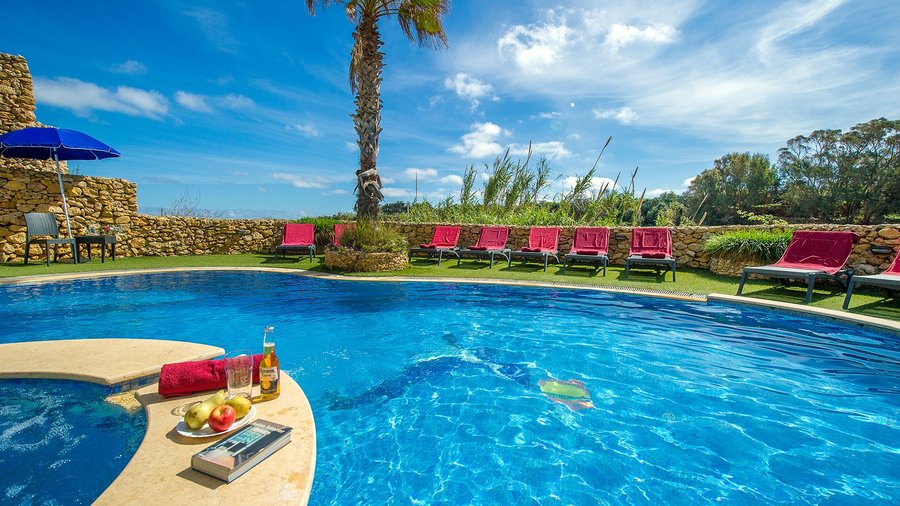 Customers and partners, please be assured, Jules Gozo Holidays, continue to monitor the impact of Covid-19 on your travel to Malta and planned Gozo Villa Holiday in 2019. We will stay with you every step of the way. Here is our latest update.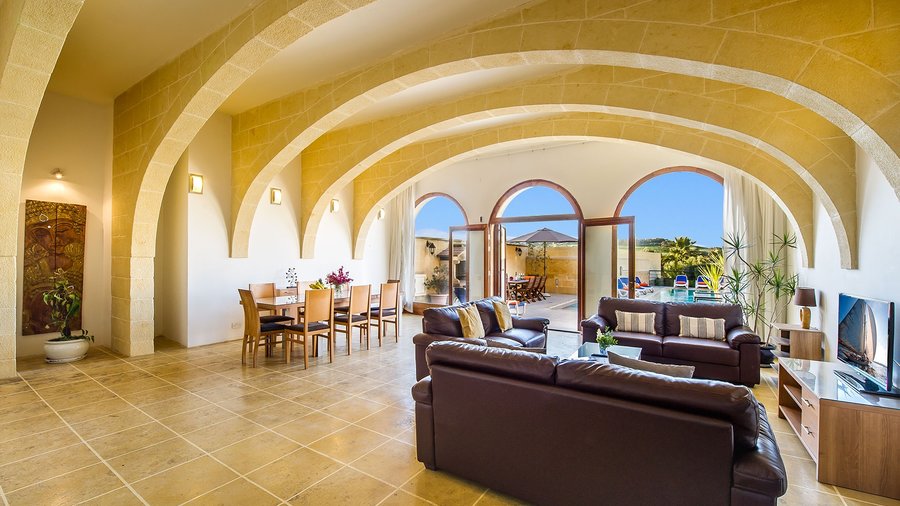 Travel to Gozo, Malta
Looking beyond today – there will be smiles again
😊
On a positive note, we have opened our calendar for booking Gozo Villas or transferring this year's bookings to 2021 and 2022. We hope to bring a ray of sunshine at an extremely negative time so you can dream of your perfect Gozo Holiday. When, of course, life returns to a sense of normality (although none of us know what this will look or feel like!).
Current Covid-19 travel restrictions
As Covid-19 evolves and impacts our global travel industry, we continue to monitor official notifications both here in the UK and in Malta. At the weekend, the Maltese Tourism Authority MTA) updated its travel restrictions to Malta extending the flight ban until 31st May:
"The update extends the current travel ban to/from Malta to the 31st May 2020. Furthermore, expiry of NOTAM A0272/20 requiring all arriving passengers to undergo mandatory 14 self-quarantine, remains unchanged (to 30th June 2020)".
What does this mean for Gozo Holidays in June?
Unfortunately, this presents more "what if's?" and no more clarity for passengers who have booked flights and Gozo Villas in June. It is not certain if the flight ban will be extended beyond 31st May and include June. Having spoken directly with the MTA, they are in the dark and can't tell us if/when the flight extension may be revised. Again, this, unfortunately, doesn't tell us if low-cost carriers such as Ryanair are going to enable flights in June to be rebooked, as they are currently still scheduled online.
Regardless, anyone arriving from the UK for a "holiday" in June would be in "lockdown" oversees. Crazy, you could have the luxury of doing so at home! Furthermore, the UK may extend its next 7th May review restricting all but essential travel. It is impossible for anyone to comprehend the government will permit anyone to take non-essential "holiday travel" overseas in a month's time.
Gozo villa rental bookings 2020
As the situation unfolds, we will continue to bring regular updates, revising our response and advice about your Gozo villa holiday with us. Currently, our approach is as follows:
Booking review 6 weeks before arrival
Payment of holiday balances remain due, 6 weeks prior to arrival. The travel restrictions at this time may or may not apply to your travel, or we may not know. The advice can change hour by hour. At this 6-week point, we propose contacting each customer to discuss their individual booking.
Depending on advice at this time, we may offer to shorten the "balance due" date to fewer weeks. Particularly, if policy decisions are to be taken in a time frame that enables us to make an informed decision.
Booking cancellation policy
If, at the time of considering whether your booking can be fulfilled, it may make travel either impossible or inadvisable. In this case, your booking can be cancelled.
Deposit payments
If your holiday is not permitted and needs to be cancelled, we have taken the same approach as other property owners and accommodation agents. That is, to re-book your holiday at a future date where this is within, or close to, a year from your cancelled holiday date. The deposit will be applied to this re-booked date with any change in circumstances factored in e.g. different periods of travel or accommodation.
We assure everyone that Jules Gozo Holidays continues to work with owners of properties on Gozo and the main authorities to protect the interest of all its customers.