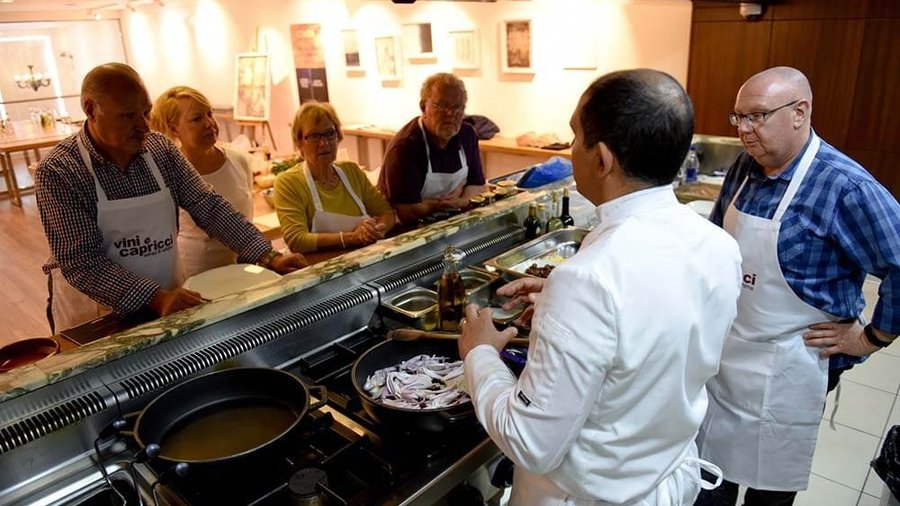 They say you really only get to know a place through its people. And that you only get to know people through the food they eat. This, then, is your opportunity to get right to the heart of Gozo and see it from a very different angle – from the kitchen.
Jules Gozo Holidays has partnered with Vini e Capricci to create a spectacular local culinary experience, led by renowned local celebrity chef George Borg.
With George, you'll discover food the Gozo way, learning how the history of the island has created a cuisine distinct from anywhere else in the Mediterranean – even Malta – and where individual villages have their own distinct dishes or variations.
Find out more about our Gozo cookery course below, and arrange your booking by calling 01430 626 061.
Arrange your booking, check dates, and tell us about numbers and special requirements using the form below, or by calling 01430 626 061.