Wine pairing dinner at Gozo's exclusive Vine e Capricci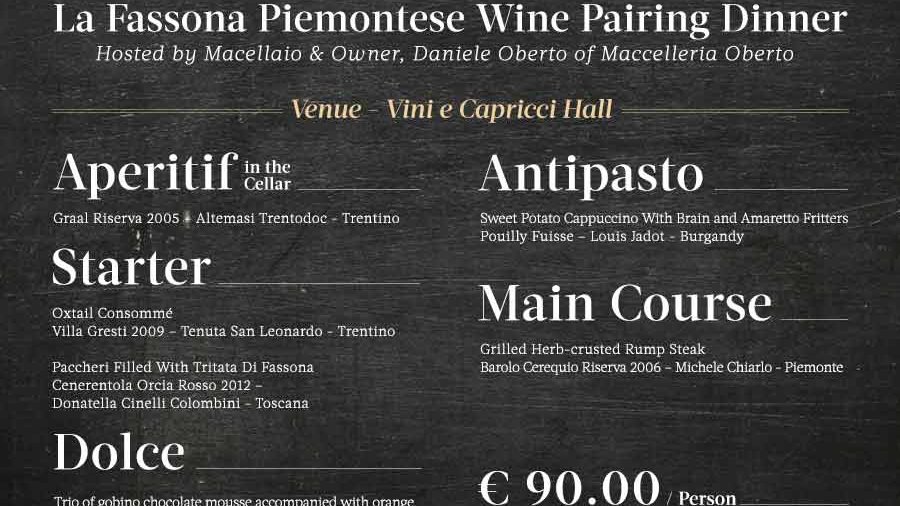 Will you be enjoying a holiday on Gozo this May bank holiday week? On 28 May, make a date with some of the best wine and food on the island.
We've mentioned on these pages before how calling Vini e Capricci 'a wine store' is a bit like comparing Fortnum & Mason's to your local Happy Shopper. It's Gozo's premier wine cellar, and on Saturday 28 May you'll be able to join locals and visitors alike at a wine pairing event, hosted in the store's Masterchef-like dining suite. If you've ever wondered why one wine is suited to a particular dish when others aren't, or if you know your pairings full well and just want some glorious food and wine, this is the place to be. Fun, informal, buzzing with energy and a sell out every single time, if you want to be a part of it you'll have too book fast. Here's the menu to get those taste buds tingling: You'll find Vini e Capricci at the Gozitano Agricultural Village on Mgarr Road in Xewkija. You can book now by calling (+356) 2122 7773 & (+356) 21563231 or email info@abrahams.com.mt. These events are held fairly regularly, so if you're planning to holiday in Gozo later in the year, visit the site or give them a call and see what's coming up.