Gozo Villas open to overseas travel 2020
Gozo Villas open to overseas travel 2020
Just in time, you can now look forward to a Gozo Villa holiday this summer.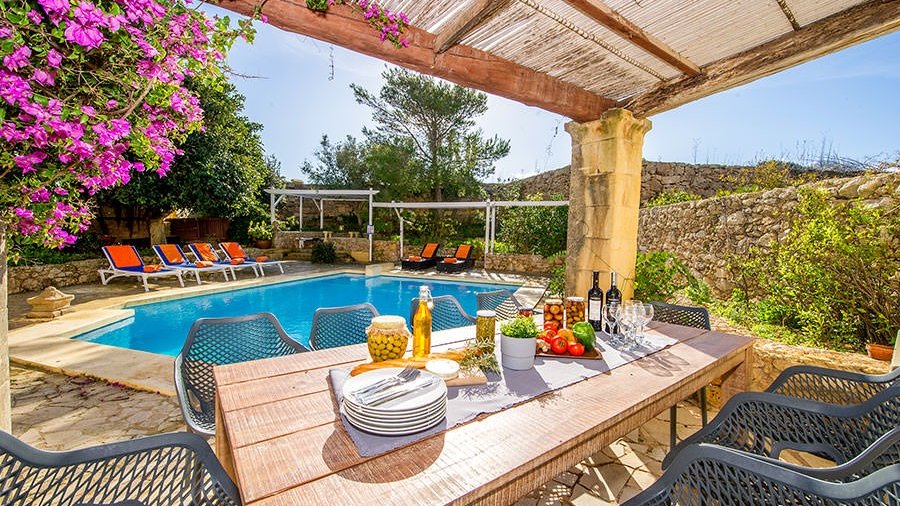 A week ago, Malta's Prime Minister announced the removal of all flight and travel restrictions for those who wish to enjoy a villa rental holiday on the beautiful island of Gozo.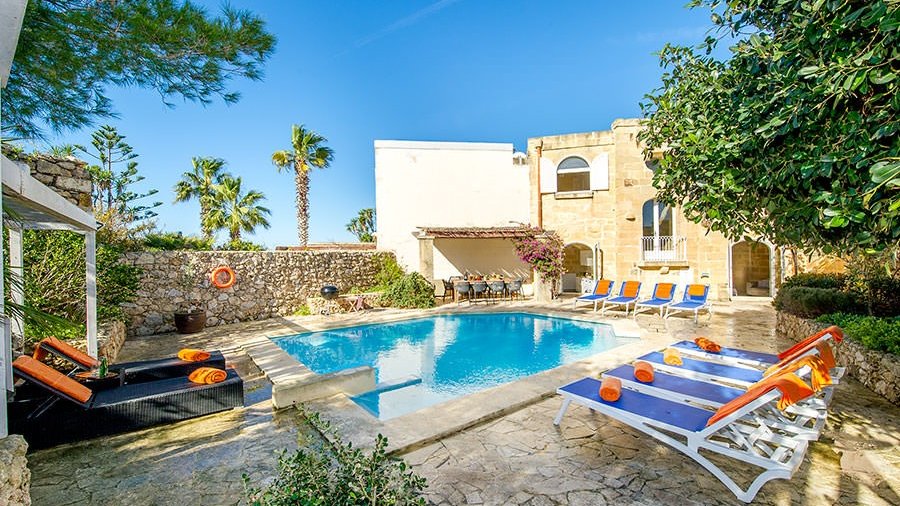 Sun, sea, sand and idyllic Gozo
Enjoy your Gozo villa holiday from 15th July 2020
We are delighted to confirm Prime Minister Robert Abela announced the public health emergency declared at the height of Covid-19 pandemic is to be lifted. Flights will be permitted to arrive from ALL overseas countries from 15th July. This includes the need for foreign travellers to quarantine for 14 days upon arrival.
Anyone arriving prior to the 15th July will still be required to observe the 14-day quarantine rule.
This is great news for many families who are still dreaming of a summer holiday on Gozo and will now be permitted to enjoy their Gozo villa stay.
Malta airport re-opens 1st July 2020
Malta airport is due to re-open from 1st July to arrivals from 24 countries. It will be open to arrivals from any country, including the UK from 15th July.
People arriving at Malta airport will not be tested for Covid-19. It is planned for thermal screening to be in place for all arrivals, together with a self-declaration form that needs to be completed. The form will request all necessary information, including your travel journey details within the past 30 days.
Malta to Gozo ferry service is fully re-instated with social distancing expected.
"According to Julia Farrugia Portelli, Malta's Minister for Tourism and Consumer Protection, Malta's officials have been working hard all the time during the pandemic to make sure that the country remains the safest destination ("Times of Malta, 18th June 2020")
What to expect during your Gozo holiday
Jules Gozo Holidays has been in close contact with all owners regarding new cleaning guidelines and operations. This includes the various measures for disinfecting, managing surfaces and key touchpoints, as well as decontamination and fumigating procedures.
Our property owners and Jules are highly committed to protecting the health and welfare of all staff and guests.
Gozo's hospitality sector has returned at pace and closer to what we have experienced as "normal" before. This is due to Malta's success in restricting and containing the negative impact of Covid-19 within the islands.
Whilst those returning to the UK from Malta are currently required to go into 14-day quarantine, we are hopeful this will be lifted also, by the UK government before 15th July.
Our wish to those travelling to Gozo is to enjoy the island holiday whilst taking care social distancing, to travel safe and stay well.