What's behind Gozo's diving holiday boom?
What's behind Gozo's diving holiday boom?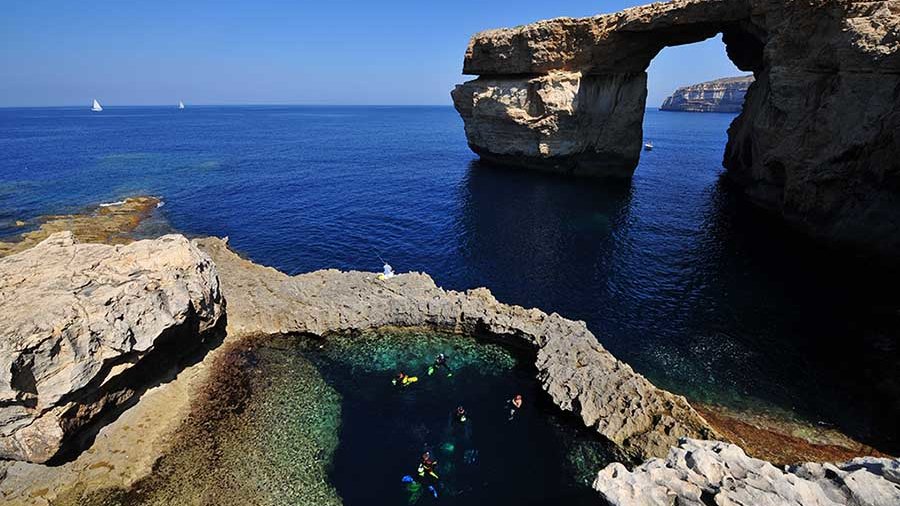 Instability elsewhere in the Mediterranean means more people are diving into Gozo.
We've long been keen to tell anyone who'll listen about the incredible diving to be had in Gozo's waters. So we'd love to claim that the dramatic increase in the numbers of people choosing Gozo for their diving holiday this year is a result of our enthusiasm. That doesn't appear to be the case (at least, not in any major way). Sadly, far more effective in driving visitors towards Malta and Gozo has been the unrest in Europe's other diving hotspots. As the Independent reports, Malta and Gozo "once again claimed third place in the category for 'Best Diving Destination' at the Diver Awards Ceremony held at the International Dive Show in London". Egypt may have placed first (with the Maldives second) but fears of security threats and terrorism-related attacks have left avid divers looking elsewhere, and their attention has naturally skipped to the next Mediterranean location on the list. Small wonder, then, that the readers of DIVER Magazine voted Malta and Gozo the most popular diving destination in the Mediterranean. In the current climate, nowhere can consider itself entirely secure, but it's a sad fact that attacks in Egypt and Tunisia have left travellers looking for lower risk destinations. Gozo fits the bill. Personally, we'd much prefer our continued tub-thumping for Gozo diving holidays to have been the real difference, but whatever the reason for your next Gozo holiday, we can guarantee a wonderful experience, on land or in the water.
More things to do on Gozo
Book your Gozo accommodation
Discover & learn more about Gozo
*photos courtesy of Viewing Malta.