Comino gets Wi-Fi
Comino gets Wi-Fi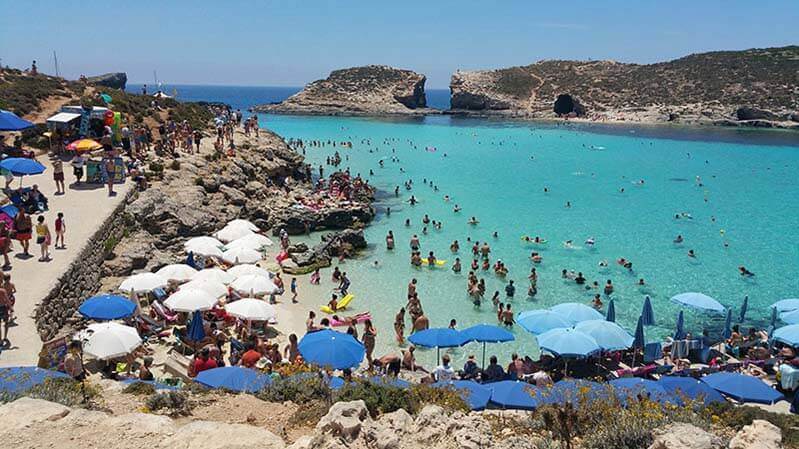 The tiny island of Comino has just got Wi-Fi. I'm not sure how I feel about that.
I know we're all 'always on' these days. I know being contactable at any point of the day, anywhere in the world, is supposed to be a good thing. But I have a soft spot for Wi-Fi blackspots, and as they dwindle, I love them even more. This whinge has been prompted by the news that Comino has just got Wi-Fi. If you've never been to Gozo (and perhaps even if you have) you may never have heard of Comino. It's the tiny island between Malta and Gozo that you pass on the ferry over. It's (almost) uninhabited, but it's a favourite with locals and visitors alike for offering a real 'get away from it all' feel (especially in low season), despite only being a short hope from both of its larger sister islands. Comino is a place for beach bronzing, hiking over its grasslands or boating off its shores. Take a boat trip from Gozo and there's every chance you'll end up at Comino's magnificent Blue Lagoon. It's also a prime spot for fishing and diving.     
>
Discover where & how to dive on Gozo
>
Discover Gozo's rugged coastline & natural attractions by boat
Keeping the peace
I've lost count of all the Comino beach lovers, walkers, boaters, divers et al who've waxed lyrical about the island. But I've yet to meet one who's said something along the lines of: "Yeah, it was nice, but it would have been better if I could play Candy Crush while I was there." The Minister for Gozo is rather chuffed about Comino's new-found connectivity. I'm sure the handful of residents are delighted too. But permit me a selfish wish to enjoy the occasional break from emails, GIFs, notifications and Google asking me if I want to review my experience. Of course I can choose not to look at my phone. I can even turn it off. But there was something wonderful about being on an island where I couldn't connect to the internet,
even if I wanted to
. Comino is still a great escape. But it's just a little less remote and mysterious that it once was. Want to explore it for yourself? Get in touch on
01430 626 061
.