Gozo's open roads
Gozo's open roads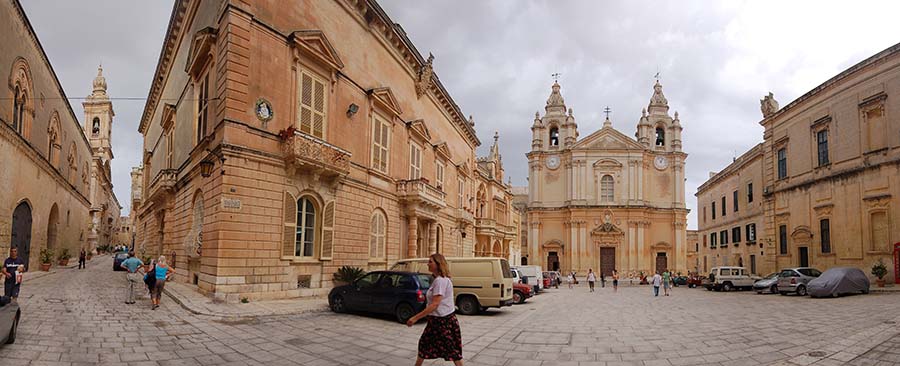 August marks the peak of Gozo's summer season. So you'd expect its winding roads to be log-jammed. Er, wouldn't you?
You've been following the crowd (I use the term relatively) and taking in the wonders of the Azure Window at Dwerja. You've done the obligatory photo shoot. Had a picnic. Perhaps you've taken a dip in the sea (the waters near Dwerja make for a wonderful swim, with or without diving gear). And as the sun starts to sink you figure now might be a good time to make your way back to your
Gozo holiday villa
. Tentatively, you turn your hire car for home, and that (probably) means taking the winding road back to
Victoria
and then on to your Gozo holiday accommodation. Anywhere else in the Mediterranean – and especially at the major tourist spots - you'd probably find yourself nose to tail in a long, slow crawl of increasingly agitated visitors. Here? Not so much.
Ins and outs
Theoretically, the number of visitors to Gozo should leave the island's roads clogged. And whilst Victoria's streets do get busy (although no more than any other capital's) the rest of the island's routes just don't. The answer, it seems, lies in the fact that the number of locals who disappear for the summer compensates for the visitors who arrive. Just last week, Malta International Airport experienced one of its busiest ever days. 148 take offs and landings saw over 22,500 pass through its doors. But the flights heading out were just as crowded as the ones coming in.
The August effect
August is a time for the Maltese and Gozitans to shut up shop and head elsewhere. Don't worry, anyone who benefits from tourism is still here, but offices, agencies and construction sites take the opportunity to pack their suitcases and jet off – considerately leaving more space for everyone else. So this August, as you wonder why getting from A – B isn't taking an eternity, thank the thoughtful Gozitans who help keep Gozo's roads relatively stress-free
More things to do on Gozo
Book your Gozo accommodation
Discover & learn more about Gozo
*photos courtesy of Viewing Malta.