Beer tasting on Gozo
Beer tasting on Gozo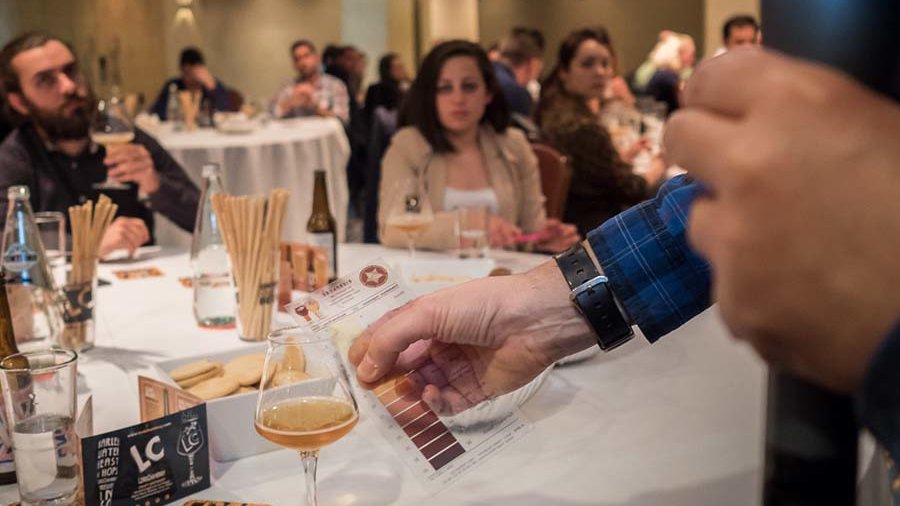 If you're an ale lover you may think you've already mastered the art of tasting beer. But what are you really tasting? This October, Gozo's Lord Chambray Brewery is set to open your eyes and startle your tastebuds with its latest event.
Learn to Taste is your opportunity to master the art of tasting beer. You'll learn how to appreciate all its wonderful colours, aromas and flavours. You'll explore how beer is made and develop your beer judging skills. The session is being held at Gozo's Lord Chambray Brewery, an independent craft brewery based at the Gozitano Agricultural Village in Xewkija. Despite only launching in 2014, the brewery is the first of its kind in the Maltese islands. As the event takes place within the brewery itself numbers are strictly limited. If you're holidaying on Gozo at the end of the month and want to take part, book your place now.
THE DETAILS:
Where
: Lord Chambray Brewery, Gozitano Agricultural Village, Zewkija, Gozo
When
: 2.30pm – 6pm, Saturday 29 October
How much
: Price per person is €15 including all 6 Lord Chambray Beers, water and snacks during tasting. Payment required upon reservation
How to book
: Email info@lordchambray.com.mt or call +356 2155 4324 Planning your Gozo holiday?
Find accommodation on Gozo here
.
*photos courtesy of Lord Chambray Beers