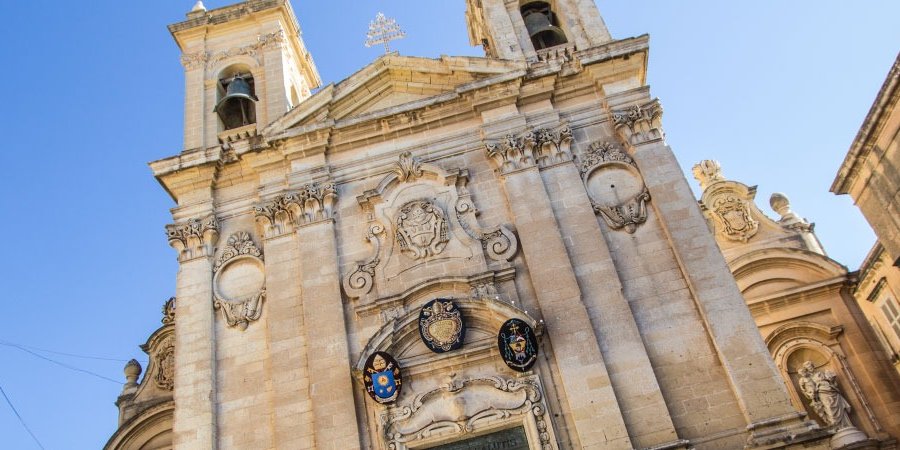 History stretches back further on Malta & Gozo. Explore more than 7,000 years of settlement, and treasures you won't see anywhere else.
You probably won't have heard of the Ggantija Temples. Few people have before they visit Gozo, but this jewel in Gozo's archaeological crown (near Xaghra) has UNESCO World Heritage status and is older than Stonehenge. It's also just the start of your archaeological tour of Gozo.
Not every historic site is quite so grand as Ggantija – and you may need a little local help to find some sites (just ask us) – but if your idea of the perfect Gozo holiday is to unearth its history, you'll find enough here to fill endless days of discovery.
Archaeology & Temples
Borg I-Imramma Temple (Ta' Sannat, Gozo)
Bronze Age Cart-Ruts (Id-Dwejra, Gozo)
Dawwara Standing Stone (Ir-Rabat (Victoria), Gozo)
Gebla ta' Sansuna (Ix-Xag?ra, Gozo)
Ggantija Temples (Ix-Xaghra XRA2161, Gozo; (+356) 21553194)
Ghar il—Mixta (Santa Lu?ija, Gozo)
In-Nuffara (Ix-Xaghra, Gozo)
L-Imrejzbiet (Ghajnsielem, Gozo)
Qala Standing Stone (Il-Qala, Gozo)
Roman Domus ir-Ramla (Ix-Xaghra, Gozo)
San Dimitri (L-Gharb, Gozo)
Santa Verna Temple (Ix-Xaghra, Gozo)
Ta' Cenc Tombs (Ta' Sannat, Gozo)
Ta' Ghejzu Cave (Ix-Xaghra, Gozo)
Ta' Marziena Temple (Ir-Rabat (Victoria), Gozo)
Tal-Qieghan (Ghajnsielem, Gozo)
The North Cave (Ix-Xaghra, Gozo)
The Xaghra Stone Circle (Ix-Xaghra, Gozo)
Wardija Nymphaeum (Santa Lu?ija, Gozo)