6 Gozo villa & farmhouse traits
6 Gozo villa & farmhouse traits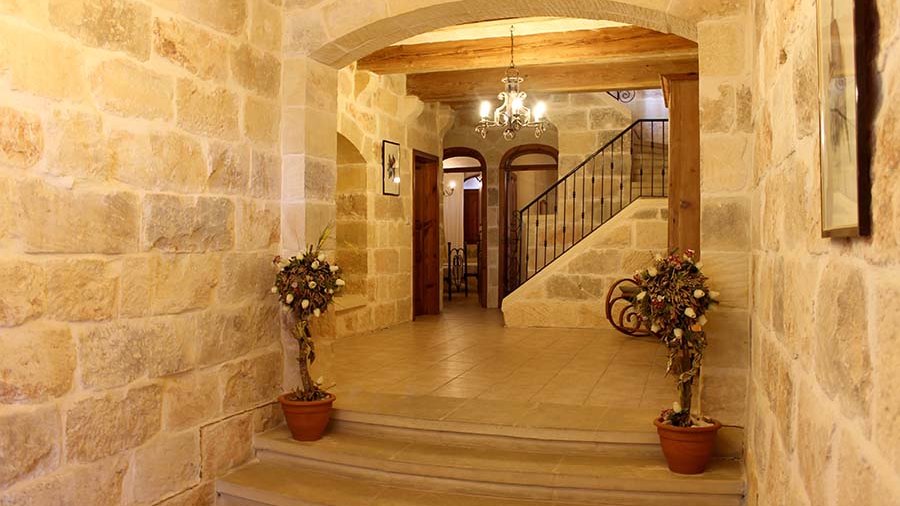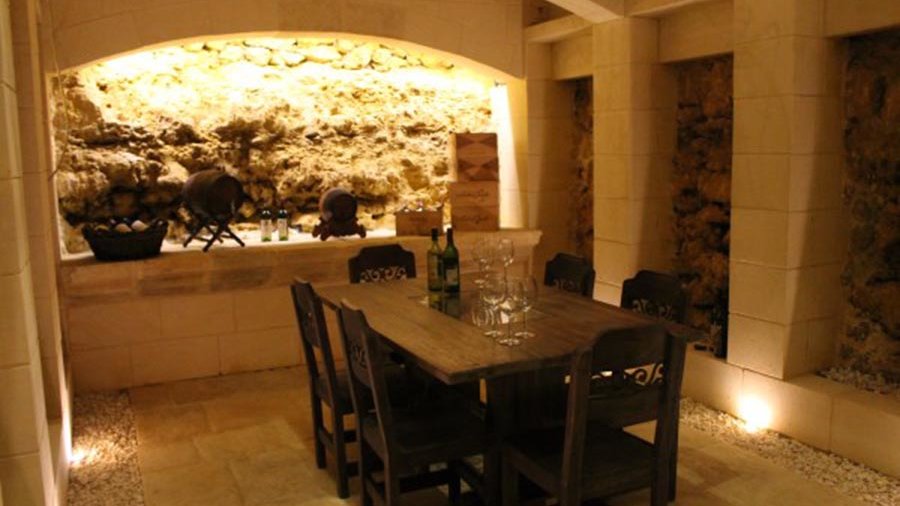 Don't worry, it'll be a tardis inside!
Distinct quirks of Gozo villas and farmhouses
They may all have individual characteristics, but there are some features most of our Gozo villas and Gozo farmhouses share.
There's something about Gozo holiday homes.
An unmistakable feel and style that you don't quite get anywhere else.
It's not easy to put your finger on it (although I'm about to try) but every Gozo villa I explore – and I've explored lots – has that certain something. It's something that, even if you were to wake up and not know where you were, it wouldn't take long to figure out...
Here are 6 signs that tell you instantly that you're in a Gozo holiday villa or farmhouse.
1. Big stones
Timber? Nope.
Bricks? Pah.
Gozo holiday homes are built to withstand anything the Mediterranean throws at them. When your walls are built in blocks bigger than your head and thicker than Joey Essex, you know you're in Gozo.
2. Hidden treasures
Gozo holiday villas enjoy playing tricks on you.
Often, all you can see from the outside is a faded wooden door set in an imposing wall. It's the sort of thing that leaves you scratching your head and asking "Is this it?".
Yet step through the door and invariably you'll find baking pool terraces, glorious views and inviting patio doors that lead you into the cool villa or farmhouse beyond.
3. Hidden floors
I've lost count of the number of times I've looked at a squat stone building and wondered how on earth the owner thinks it could ever be suitable for 10 people.
And then I've stepped inside and discovered sunken basements, secret mezzanines and spiral staircases that lead to beautiful roof terrace bedrooms that appear to defy physics.
So when you reach your Gozo holiday farmhouse and, like me, wonder how on earth you'll all fit in, don't worry: it'll be a Tardis inside.
5. Underneath the arches
It's a good job Gozitans aren't big on wall and ceiling papers, because there's barely a straight surface in sight.
That's especially true of the vaults and arches that dominate practically every Gozo villa and farmhouse I've ever stepped inside. When your ceilings sweep, curve and bend about you like they're a living thing, you're in Gozo.
6. What's that noise?
Hear that? Thought not.
Perhaps it's the foot-thick walls.
Perhaps it's the fact you're on a small island and there just aren't that many people around.
But when you're used to the sounds of heavy traffic, aircraft overhead and the general hubbub of city life, every Gozo villa sounds wonderfully, serenely quiet - even the ones in (relatively) busy villages. Shhh.
7. Pool paradise
Choose a Gozo villa with Jules Gozo Holidays and you'd be hard pressed to find one without its own private pool.
So if you're Googling 'Gozo holiday farmhouse' and expecting Spartan simplicity, think again. From Gozo villas with outdoor pools, Jacuzzis and splash pools to indoor pools and pools that meander from outside to in, whatever Gozo villa you pick, best pack your swimwear.
---
Appetite whetted? It's time to book your Gozo holiday. Take a look here, or challenge Jules to find your dream holiday rental home by calling me on 01430 626061.